Share this episode!
Podcast: Play in new window | Download
Subscribe: Apple Podcasts | Android | RSS | More
Maduk, Luc Angenehm, Cameron Thias, & Anna
In this episode dominated by Techno and Deep House, I feature brand new music from Maduk, Luc Angenehm, Cameron Thias & Anna.
Despite the fact that the show itself is dominated by Techno and Deep House, the first set, which features two tracks by Maduk, is dominated by Drum & Bass.  The two Maduk tracks are from the new release, Never Give Up, which is out now on Hospital Records.
The second set features tracks by Luc Angenehm and Anna.  These are  the sole techno tracks in a set otherwise dominated by Deep House.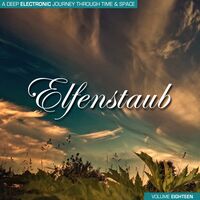 Three of the four Deep House tracks in this set are from two new excellent compilations out on City Life.  These are Elfenstaub Vol. 18 – Deep Electronic Journey Through Time & Space, and Zirkus Zirkus, Vol. 13 – Elektronische Tanzmusik.
In the third set I really go all out with the techno, and feature a great track called Zippo by Cameron Thias.  The track is actually composed significantly of the unmistakable sounds of a Zippo lighter.
In the fourth and final set, more tracks from Cameron Thias, Anna, and Luc Angenehm.  The set is evenly divided between Techno and Deep House, with a bit of Tech House tossed in for good measure.