Share this episode!
Podcast: Play in new window | Download
Subscribe: Apple Podcasts | Android | RSS | More
After celebrating the best tracks of the first quarter, I thought it best to take a breather and dig deep to celebrate some of the overlooked tracks:  great tracks that got eliminated from past sets due to time restrictions.  So I call it a Deep House Mix, but there's also Chill Out, Trance, Techno, Electro House and Tech House, in case anyone's counting.
In the second hour, it's Davey Hub from Grimsby, UK.  This is Davey's second original appearance on the radio show, but his first on the podcast.  He's been coming out with some great new tunes lately, so be sure to check out his page on Soundcloud.
008: Deep House Mix & Davey Hub DJ Set
1. EDM Hour
1. Set 1
| Title | Artist | Release | Label | Genre | BPM | Year | Time |
| --- | --- | --- | --- | --- | --- | --- | --- |
| Shape of Light | Memotone Soosh | Memoosh | Project Mooncircle | Chill Out | 118 | 2014 | 4:59 |
| Gravity (Radio Edit) | Parker & Hanson | Armin Van Buuren's 2014 Top 20 | Armada Music Bundles | Trance | 124 | 2014 | 3:22 |
| Diskover | Maxime Dangles | Diskover/Jupita | Parquet Recordings | Techno | 122 | 2013 | 9:03 |
| Dilemma | 2 Guys & A Girl | Deep House Sektor, Vol. 20 | Achterdeck | Deep House | 120 | 2014 | 6:12 |
| Beat Organ | 16 Bit Lolita's | Ibiza 2014 Vol. 2 | Toolroom Records | Deep House | 124 | 2014 | 6:19 |
| Bleu | Worakis | Versatile House Music, Vol. 2 | City Life | Deep House | 124 | 2014 | 7:46 |
1. "Shape of Light" by Memotone & Soosh from
Memoosh

on Project Mooncircle.
Memotone is a multi-instrumentalist and producer specialising in minimal, ambient and modern classical music. Drawing inspiration from a wide range of sources, his sound is made up of layered instrumentation over the top of field recordings, distant conversation, atmospheres and effects. Also showing a keen interest in sound-scape and textural experimentation. Memotone mainly works in his home studio in Bristol, but also has a live performance to offer. His show is a captivating blend of live instrumentation including piano, keyboard, clarinet, trumpet, zither, guitar, bass, drums, glockenspiel, organ, melodica and toy instruments looped on a Boss RC-50 loop pedal with live audio effected from a Kaoss Pad 3 and samples triggered from an MPC 1000.  When playing, William Yates is switching from instrument to instrument, from pads to keys and from pedal to pedal and sometimes all together. "There are many more restrictions in live music, especially when performing on your own but it does bring something different to the music altogether that may be lost in a studio environment. When I play live I try and make it so every sound you hear you can see me create or trigger (when samples are involved.) I never use a laptop on stage and want to keep it that way. I think it's much more interesting for the crowd and as a performer."
— From http://memotone.co.uk/about/
Soosh is the recording name of Soroosh Khavari, an electronic music producer born in Iran and raised in Scotland. After EP appearances on numerous European record labels (including remixes by Lapalux and Jameszoo) the artists' debut long player 'Colour is Breathe' will be released with Error Broadcast. 'Colour is Breathe' explores the folds that fuse textural ambience and humanised beats, whilst adding a euphoric pop-twist. Sooshs' trademark low-swung hip hop beats and organic instrumentation is countered and enhanced by moments of dreamy and endearing delicacy. He moved away from samples and his new sound is a sea of woozy analogue synths, drum machines and textural field recordings. The artists' younger sister, Carmel Khavari, contributes vocals that brim with longing and love, gracing the record with an allure that makes it somewhat indefinable for either genre or gender. 'Colour is Breathe' balances lilts that are reminiscent of Nathan Fake, Nosaj Thing and How to Dress Well, and The xx.
— From http://www.error-broadcast.com/index.php/ebc021
2. "Gravity (Radio Edit)" by Parker & Hanson from
Armin Van Buuren's 2014 Top 20

on Armada Music Bundles.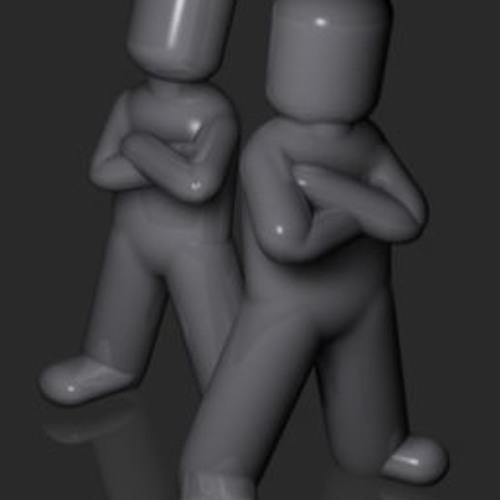 PARKER & HANSON

SB Parker, born in January of 1980 Flatbush, Brooklyn and Alvin J. Hanson, born in May of 1979 the South Bronx, New York are the real deal. They are men of the streets, intimately familiar with its codes and its violence, but still, Parker and Hanson are incredibly intelligent and deliberate men.
Both men were born into the notorious New York drug dynasty during the early '80s. Parker & Hanson both lost those closest to them at an early age. They were raised without mothers and fathers, as both their parents were found dead in different situations under mysterious circumstances before they could hit their teens. Parker & Hanson met on a cold November morning in 1993 at Leake and Watts Orphan House in New York City.

The orphaned youths had to learn the hard facts of life at an early age. Through good times and bad times Parker & Hanson stuck together and became their own small family at the Orphan House. Unfortunately, both orphaned youths got caught up in peer pressure and the harsh urban street life of NYC. Their lives needed a miracle to live beyond 23 years old.

Finally, these two young men received their miracle. Music was the answer for their survival. They began to work on the hip-hop scene in New York City and Philadelphia, dj-ing at local clubs and university parties making a good living.
In July of 1998, Hanson was stabbed 3 times, including a cut to the back, in a nightclub in the Bronx, New York. Hanson spent the next few months in recovery while Parker continued to DJ and take care of his "older brother" Hanson. While recovering, Hanson suggested to Parker that they should move to Philadelphia and set up their own production company. On Parker's 19th birthday, Parker & Hanson decided to go for it and move to Philadelphia and set up their very own productions company, called Home Run Productions.
Inspired by their true-life hardship, it's clear that Parker & Hanson has exactly what it takes to do real things from the heart. Parker & Hanson are a duo whose chemistry allows the uninhibited exploration of the sounds, emotions, impulses of self and society.

It is a rare and significant occasion when an artist captures and expresses the sentiments of a generation and then expands its horizons. Parker & Hanson make an impact on our culture, thus creating a union between music and life. Parker & Hanson are undoubtedly among this very select group. The roots of their talent coming from the streets of New York and Philadelphia stemming from rap and hip-hop but reaching way beyond those parameters. Parker & Hanson have torn down the barricades that continue to segregate music and society. As a pair of pioneering producers and DJs phenomenon, Parker & Hanson have become one of today's most extraordinary, honest and unforgettable cult talents.

Through their music, Parker & Hanson have allowed different genres be it hip-hop, pop, soul, rap, trance, house or reggae to integrate, and in the process, have given birth to unique, super quality dance music. Parker & Hanson's, "Let me be", can be heard smashing up the dance floors worldwide.

Why Parker & Hanson can't stand the dance music out today? Hanson replies, "Its all a F**king joke man! The quality of most productions out now are so F**ked up, I really can't imagine some of these so-called DJ/Producers wasting their time and lives by locking themselves up in the studio to write a song and at the end of it all, the result is a big F**king F. They fail themselves and society by releasing shit music because they are so focus on making hits and not quality productions".

Parker – "Today, many DJ/Producers make music for the sole purpose of making hits or should I say, making money. As a result, the quality is left outside the studio door. Now we will show them how to make quality dance music with passion and love for dance music. We are hip-hop DJs, but we understand music and we will put back the quality and fun into dance music".

Hanson – "dance music and even hip-hop used to be a young man's game, back in the day. Inexperienced newcomers who stumbled into a studio with a big head full of ideas made a lot of noise, and also sold many records. Parker & Hanson are who we are and music is what we do and it comes straight from our hearts. People's energies are made of their souls and we produce music with our souls and feed these energies and real vibrations to the people. Energy cannot be destroyed and music will never die. This is why we decided now to show the whole dance society how it's done to make high quality dance music with balls".

" Let me be " is the 1st dance release from Parker & Hanson on Maelstrom Records UK. LMB get straight to the point, why we decided to make dance music for real," says Parker, "There's an entire dimension to music and life that we will touch on with our music, but this is only the beginning."

More so than any other think in their lives, Parker & Hanson were motivated to make music because it was the only way they could survive. Their love and appreciation for all types of music is the driving force to their decisions and actions taken to stare their lives today. That's why, despite being parentless and homeless as teenagers, without a solid family support, their dedication and hard work made Parker & Hanson disciples of music.

Industry insiders and the underground media largely credit Parker & Hanson with the return of excitement to the world of dance music.

Patience is definitely a virtue and it will be a deep experience making these new songs with love for everyone to enjoy. LMB is just the beginning. We will both continue to challenge ourselves to put together music that goes beyond anything we've ever done before". Stay tune for our bomb sounds coming at you soon! Peace and Love, Parker & Hanson.
3. "Diskover" by Maxime Dangles from
Diskover/Jupita

on Parquet Recordings.
Maxime DANGLES is an experienced international artist who belongs to the new generation of electronic music producers.

His first release on KOMPAKT was a hit and he quickly joined the label's roster in 2006.
This collaboration with the famous German label led to other high quality releases.
It was not long before other prestigious labels invited him to work with them : Bedrock, Boyznoize, Skryptöm or Scandium. This put him in the limelight and allowed him to play in the most mythical clubs and festivals around the world (Rex Club, Berghain, Panoramabar, Goa, Astropolis, TomorrowLan, Nuits Sonores…)

His, success, patience and passion let him to producing remixes for some of the world's most famous artists : Moby, Röyksopp, Miss Kittin & the Hacker, Simian Mobile Disco, Oxia or, more recently, Green Velvet.

On stage and in the studio, Maxime is what you would call a geek. He loves old analog machines but is is also crazy about the latest technologies available to producers. He creates, invents, fiddles around.
His LIVE performances are a showcase for this passion: he travels with many of his machines (Lemur, Monome, WiiMote…)

He will soon be back with a set designed for our eyes as much as for our ears. It will no doubt be greatly appreciated by electro fans.
— From Maxime Dangles' Soundcloud Page.
4. "Dilemma" by 2Guys & A Girl from
Deep House Sektor, Vol. 20

on Achterdeck.
5. "Beat Organ" by the 16 Bit Lolitas from
Ibiza 2014 Vol. 2

, on Toolroom Records.
16 Bit Lolitas claimed worldwide recognition with tracks like 'Murder Weapon', 'Nobody Seems To Care', 'Sedna' and remixes for the likes of Sander Kleinenberg and Armin van Buuren. Their productions are known for their patiently crafted, sophisticated sound, produced with emotion and care. The Bits & Pieces label represents tracks that create a spark upon the dance floor, delivering atmosphere as well as a killer pay-off. Next up on the label, is the new 16 Bit Lolitas E.P., 'The Rise' & 'You Are An Astronaut'. Averaging 4 quality releases a year, the label lives up to the 'quality over quantity' rule.

Armada Music, triple award winner for 'Best Global Record Label' at the International Dance Music Awards, gives a warm welcome to the talented producer/DJ duo. Maykel Piron, Managing Director of Armada Music:"We've been keeping track of these guys for quite a while and were pleasantly surprised when we heard their latest work. The Bits & Pieces label makes a great addition to our record company and we're really looking forward to all the good stuff that is to come from it. We are very happy to welcome them on board."
— From TribalMixes.com
6. "Bleu" by Worakls from
Versatile House Music, Vol. 2

on City Life.
Worakls (born c.1988) is a French DJ and electronic musician.

He comes from a very musical family, he started learning the piano at age 3. After studying in a conservatory, he dedicated his time for electronic music and composition. He has found success with his remixes and engaged on a world tour and appearances in techno music festivals in preparation for a studio album. His track "Porto" charted in SNEP French Singles Chart.
— From Wikipedia.
---
2. Set 2
| Title | Artist | Release | Label | Genre | BPM | Year | Time |
| --- | --- | --- | --- | --- | --- | --- | --- |
| Abyss | Maverickz, Clawz SG | Obvious/Abyss | Parquet Recordings | Techno | 125 | 2014 | 7:09 |
| Night Falls | Booka Shade | Movements | Booka Shade/Get Physical Music | Electro House | 125 | 2006 | 5:19 |
| Undergroove | Fabio Scalabroni | Tech House Sektor, Vol. 17 | Achterdeck | Tech House | 127 | 2014 | 7:32 |
| Let's Do It (Björn Wilke Remix) | Davide Vario | Garden of Dreams, Vol. 6 - Sophisticated Deep House Music | City Life | Deep House | 125 | 2014 | 6:32 |
| You Are An Astronaut | 16 Bit Lolita's | The Rise/You Are An Astronaut | Bits And Pieces | Progressive House | 125 | 2011 | 7:29 |
| Stradtmatratze | Unique Repeat | Berlin To Zurich | Plastik Park | Progressive House | 128 | 2012 | 8:11 |
 1. "Abyss" by Maverickz & Clawz SG from
Obvious/Abyss

on Parquet Recordings.
Native of Lille in northern of France, Maverickz is one of the most powerful DJ/Producers in France! Born in 1983, and influenced by new trends in music, dance and 80s pop, he was conditioned to the rhythm from an early age. Between Techno, progressive and minimal, the way to work on his touch ranks him now among the most anticipated producers!
Born in Lille, north of France, Clawz SG has for a long time been a fan of electronic music. After a long period enjoying dj set and clubbing, he decided to start to involve himself into the Techno scene. Clawz SG made his very first release and celebrated his debut with his mate Mavericz. His Target is just to share his emotions thru music as for him music helps express those feelings that you can't seem to put into words.
From Clawz SG on Facebook.
2. "Night Falls" by Booka Shade from
Movements

on Booka Shade / Get Physical Music.
Booka Shade are Walter Merziger and Arno Kammermeier, production masterminds behind most Get Physical releases (eg all releases and remixes of M.A.N.D.Y., DJ T., Sunsetpeople and Chelonis R. Jones). In charge of their own production company and studio for the last 15 years, they have applied their wide range of talents not only to the realm of electronic music, but also a large number of other media productions. After two early 90s synth pop album releases and a number of live tours, they switched their attention to club projects for established labels like R&S, Harthouse or Tommy Boy. But it was their early incarnation of Booka Shade on illustrious Dutch label Touché which hit the zeitgeist and triggered excitement and enthusiasm in clubs all across Europe.

Together with their old friends Patrick Bodmer and Philipp Jung aka M.A.N.D.Y. they decided to found their own label, and after meeting Groove publisher Thomas Koch aka DJ T. Get Physical was finally launched in early 2002. After the intense build up and promotion of label artists M.A.N.D.Y., DJ T., Sunsetpeople and Chelonis R. Jones, in 2004 it was time for Booka Shade to pursue their own solo careers again.

For their first album "Memento" the two producers have poured the essence of their joint musical background into contemporary moulds. Observing a healthy balance between pop appeal and experimentation they have concocted unusual blends of modern 4/4 sketches and timeless listening titles. As part of a live set Booka Shade present exerpts from the album. Visuals and films exclusively produced for the show help to translate the album´s intense and cinematic atmosphere to the stage.
3. "Undergroove" by Fabio Scalabroni from
Tech House Sektor, Vol. 17

on Achterdeck.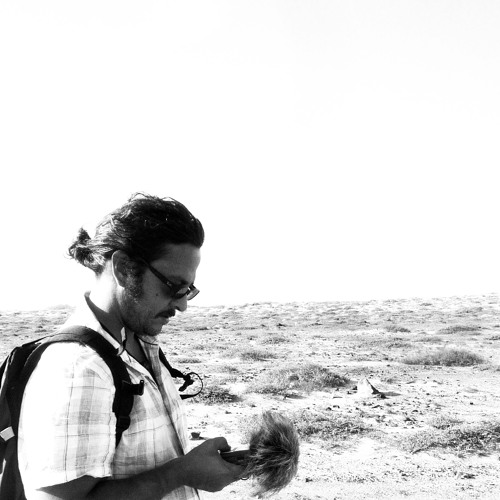 Fabio Scalabroni is an electronic musician and dj who performed under several names – such as Scalabroni, Cogor, Hologram, Ambit 3, Bit Bucket – both on his own tracks and several remixes rather than other artists works. In 1997, together with Andrea Angelini and Davide D?Onofrio created a small and independent label named Syncretic that produced and released two records W.Y.S.I.W.Y.G. EP? and Antiorario. Under Cogor name, he produced three tracks released by Syncretic Records. In 1998 took part in the production of a compilation released by the magazine Time Out among other artists such as Marco Passarani, Lory D. and other artists from the Italian electronic scene. In 2001, he worked with the memorable Italian rap band Assalti Frontali in order to produce the remix album (BMG Records) 12 remix da un altro mondo. Scalabroni played with Angelini, D'Onofrio and Micheli on one track, while remixed two tracks under the name Cogor. Between 2003 and 2005 performed under the name Hologram and worked on several compilations: Broken Pots Hill Vol.1 and Broken Pots Hill Vol.2 Label: Minimalrome – Spacelab Compilation Label: R.O.R. – AutoCD Compilation Netlabel: Wavengine. In 2003, the project Ambit3 started and Scalabroni together with his partners of Syncretic Records produced one track for the compilation Mission Three: Establishing Electronix Network released by Nature Records. In the same year, Nature Records produced Ambit3s first album "Enwrapped" NAT2122. In the last few years, he played as dj and performed live dj sets in various clubs and Festivals like Arezzo Wave, Distorsonie Festival, Transcodex Festival, Warp Magic Bus Tour, M.I.T. (Auditorium roma), l-ektrica (Akab Club), Electroma Festival, Blueroom (RialtoSantambrogio Club) Enzimi 2006 (Termini-Roma), Rashomon Club, Metaverso Club In 2007, another Ambit3s work was released "Five Tales" EP Label Nature Records Distribution: Clone Distribution. In the same year, he performed as resident dj with artists like: Legowelt, Abe Duque, I-F, Passarani and more…
Now is working with many labels like Permanent Damage Records (Bermuda), Eyepatch Recordings/Banshee worx (Be), Tulipa Recordings (U.S.A.), Load and Clear (Be), Deepindub (Ita), ZeECc (Fra), MMM (Hun), Kosmo netlabel (Fra), Discovery Records (Australia)…
— From ResidentAdvisor.net.
4. "Let's Do It (Björn Wilke Remix)" by Davide Vario from
Garden of Dreams, Vol. 6 – Sophisticated Deep House Music

on City Life.
Always interested in the music world in particular the electronic one with frenetic groove and sounds, Davide at the age of 18 begin to attend the local Sicilians clubs, becoming passionate of the underground industry and thanks to this great passion he begin to travel experiencing the most exclusive clubs as Space, Pacha, Amnesia and others spaced in all Europe.

At 20 he decided to jump into production following the rail of house music but giving a touch of funky/jazz/soulful that create is unic own style to explode into the techy sound that distinguish him today!!!

The first results are becoming to see visible in 2010 when he started producing and release many singles and remixes that have been rated, supported and played by great DJs as Loco Dice, Sven Väth, Marco Carola, Carl Cox, Richie Hawtin, Reboot, Camea, Joe T Vannelli, Stefano Noferini, Manuel De La Mare, etc etc.

The cherry on top of the cake come in 2011 when the "LET'S GET DEPORTED" crew ask him to participate to his event "The Nowtrax Official Party in Miami" during the WMC. party that include on his lineup DJs as Anthony Pappa, Michel Cleis, Yousef, Supernova, Richard Dinsdale, Cipy and many others.

After this event he participate in a contest creating a remix of Pentonville blues Glide & Swerve feat Boy George getting the second place.

Now Davide is collaborating with various artists and labels, developing international projects that soon will be available in all digital stores, CD and vinyls.
–From ResidentAdvisor.net.
5. "You Are An Astronaut" by 16 Bit Lolitas from
The Rise/You Are An Astronaut

on Bits & Pieces.
6. "Stradtmatratze" by Unique Repeat from
Berlin to Zürich

on Plastik Park.
Dan and Sinan watch one another going through various stages of rhythm and sound creation. As much as the two best friends agree with each other in general – their musical activities always seem to be too different, too heterogeneous for any mutual project. Until 2011, when their creative vibes fall into perfect sync with a bang and complement each other in an irresistibly catchy groove: Unique Repeat.

At this moment their divergent backgrounds make perfect sense, as they add up in a style that is extremely rich in shades and textures. Embedded into an inexhaustible stream of warm bass frequency the music of Unique Repeat has the floating elegance of a mountain river in the evening sun. Subliminal pad sounds keep building in the background until they eventually break through, spreading their organic harmony all over the stereo panorama. The combination of tight, yet unobtrusive rhythms and melodic deepness creates a mesmerizing atmosphere. It is intensified even more during the live acts of Unique Repeat, when the duo presents an ongoing sound modulation rather than a sequence of tracks!
— From Unique Repeat on Soundcloud.
2. DJ Mongo Presents: Davey Hub from Great Grimsby, UK
I am the creator of #theonlinefestival , a new music feed all over the social networks that help to share your music. Check out our social front page at
www.rebelmouse.com/daveyhub/

Once you have posted your song on Soundcloud let us know. We can then share it with our members and many followers and fans of our various social feeds.

We also have a once monthly onlinefestival #Indie show on Radio Kaos Caribou – @RadioKC which gets worldwide airplay. We are always on the look out for fresh #newmusic for our show.

I also run Hourglass Promotions.
@hourglass_music
gigs , events and band management

If you want to submit a track for our radio show or get in touch regarding gigs and stuff please send us a direct message on [Soundcloud] and we will send you our email.
— From Davey Hub on Soundcloud.
| Title | Artist | Release | Label | Genre | BPM | Year | Time |
| --- | --- | --- | --- | --- | --- | --- | --- |
| D.N.2 (Claudio Amprino Remix) | Mr. John | D.N. EP | Tzinah Records | Minimal | 124 | 2015 | 7:29 |
| Univers (Subconscious Tales Remix) | Marian Brito | Universe | Mistique Music | Progressive House | 124 | 2015 | 7:17 |
| Human Connection (Adam Helder Remix) | Trocken Saft & 2 Dot Zero | Human Connection | Smiley Fingers Limited | Electronica | 120 | 2015 | 6:28 |
| Cinco Del La Mañana | Dave Kurtis & Mauro Mondello | Cinco Del La Mañana EP | Tiger Records | Tech House | 125 | 2015 | 7:30 |
| Skeksis | Alan Fitzpatrick | Skeksis | Drumcode | Techno | 126 | 2012 | 6:54 |
| Afro Dub | Mono Life | Phrenology | Mono Life | Electronica | | 2015 | 5:51 |
| Groover | Macromism | Groover | Rawthentic Music | Tech House | 126 | 2011 | 7:37 |
| Human Reason | Adam Beyer & Alan Fitzpatrick | Human Reason/Simple Maze | Drumcode | Techno | 127 | 2011 | 9:13 |
| Love Mechanism (Lee Webster's Pregnancy Mix) | Lee Webster | Love Mechanism | Turquoise Records | Deep House | 122 | 2015 | 8:31 |
| Easy Lee | Deep Tribe | Easy Lee | Wulfpack | Deep House | 126 | 2015 | 7:10 |
| Trust Issues | Mario Ochoa | Trust Issues | Avenue Recordings | Tech House | 125 | 2015 | 7:02 |
| The Afterhour | Oscar L | The Afterhour | Toolroom Trax | Techno | 124 | 2015 | 7:13 |
Share this episode!