Share this episode!
Podcast: Play in new window | Download
Subscribe: Apple Podcasts | Android | RSS | More
In this episode I present a set dominated by some great new Deep House tracks, followed by a set comprised of some great Drum & Bass tracks from 2014.
Then a set by Las Vegas duo Deez Guys that transcends genre, melding Progressive House and Electro House with Trance.
002: Deep House, Drum & Bass, Trance
The EDM Hour Set 1: Deep House
1. "Shapes" by Kristoban from
Patterns and Shapes

out on DimbiDeep Music.

Kristoban is a relative newcomer from Hungary.  His debut album appeared on DeepTakt Records, and DimbiDeep snatched him up for their 27th release.  This track blends elements of Techno and Deep House.
Krisztián Horváth alias Kristoban was born in Hungary. He began to get acquainted with electronic music in the late 90s. At the beginning he dealt especially with the more melodic and popular styles and later, around 2000, he began to discover the depths of House and Techno.

He started to make his own music in 2004.  At this time he drew his inspiration mainly from massive techno elements.  Then, after a certain time, he slowed down in BPM and softer house and deep house sounds were used.

Today, his sound is mostly centred on the softer deep house and the more atmospheric dub-techno.  Moreover, from time to time, acid and Detroit motives were included as well. In the construction of his music, besides the previously mentioned features, he also likes to use acoustic instruments as well as his own field recordings of everyday noises.

In addition to this he enjoys experimenting with new solutions and styles.  He bravely uses new instruments and tools in order to make his records. He often draws his inspiration from nature and the harmonious operation of the elements or the pulsating rhythms of urban life.

Based on his principles, he thinks it is important to keep the standard, quality, uniqueness, and he is trying to avoid the influence of the mass culture. Besides writing music he is also operating as a DJ, he is a basic member of the Abstrack music formation, in which they make radio shows as well as club nights with his colleague Ru-D based on the above mentioned styles and principles.
Kristoban on Soundcloud: https://soundcloud.com/kristoban
2. "Back to Yours" by MUUI from
Traumtanz, Vol. 8 – Deep Sound Icons

out on City Life.
In the studio, or performing live with analog machines, blending his hybrid synth-laced melancholic house in the smoke and strobe lights of your favourite club, MUUI the Berlin based artist makes a statement; offering you a slice of his universe with each interaction. MUUI's music has been supported, played and charted by the likes of Marco Carola, Slam, Laurent Garnier, Secret Cinema, Hernan Cattaneo, Tiga & Guy J.

With his trajectory continually rising and his lust to cover new ground coupled with his fascination to experiment with technology both old and new his heavy focus on live performance has lead to a string of successful live shows, featured live mixes on sites like Electronic Beats and the recording of his first artist live album titled 'Escape The Remedies.' MUUI's identity shines through right from the off working his hypnosis to ensure there is plenty to get lost in throughout the 90 minute live mix. The album will be released in January 2015 via the Berlin label Crossfrontier Audio with the official album launch is at Watergate, Berlin (14.01.2015)

MUUI explores all facets of techno under the name Patrik Carrera (@paranoiddancermusic) and as MUUI will continue his deep exploration into live possibilities and the familiar hypnotic, melodic territory synonymous with his early releases.
MUUI on Soundcloud: https://soundcloud.com/muuimusic
MUUI hosts a monthly radio show 'Paranoid Grooves' on Frisky Radio – bit.ly/1pCDzL6
Patrik Carrera hosts a monthly radio show 'Paranoid Dancer' on Proton Radio bit.ly/1qyYNzy
MUUI live booking requests – booking@joun.co.uk
Deep House
3. "Cuore" by Andrea Arcangeli from
Cuore

out on Parquet Recordings.
As innovative as the technologies he uses, in love with experimenting and having never enough of it, Andreino is a dj, a producer, an artist.
The dj booth is his hyper technological laboratory where he, as some sort of cyber-alchemist manipulates sounds, mixing originality, rhythm and improvisation and
transferring to the dance floor the million possibilities that the latest arrangement softwares offer: new and stunning melodies that are enriched by vibrant and hypnotic effects.

The recording studio is completed with a laptop and it transforms the activity of the dj in a continuous live set, generating unique and exclusive performances that are never simple repetition of pre packed sounds.
Andrea Arcangeli on Soundcloud: https://soundcloud.com/andreaarcangeli.
 Deep House
4. "Dayfly" by Owlana Twins from
Kaffeefahrt #12 – Die Etwas Andere Elektronische Reise

  out on Budenzauber.
Owlana Twins: Anja Spannuth & Franzi Enke
Magdeburg, Germany
The Owl, a nocturnal creature. To dusk, it presents its smooth, shiny plumage, focused their next target and spreads its wings to begin their flight through the night!
Exactly these properties the Owlana Twins have accepted.

Through countless common musical flights through the night, the sympathetic girls from Magdeburg have closed together in 2013 to experience their "Night Flight" together with like-minded night and music lovers in the clubs. Through their driving and sometimes dreamy sets their fan base is growing steadily.

But the Owlana Twins want more! They are not only diligent in their track selection sets, No!, They also meet together in the studio to jam together and create on their own productions.

Their first release is already in the starting blocks and will appear on the label AHOI audio from Beatamines and Andlee! Let enchant you, make you vibrate in a night (attr) active plumage and slides with the Owlana Twins through the night!Feel free to get in touch with them:

www.facebook.com/owlanatwins

@

owlanatwins hearthis.at/owlanatwins/

booking // contact:

tony@kiddazfm.de
 Deep House
5. "A Better Place" by La Forêt from
Traumtanz, Vol. 8 – Deep Sound Icons

on City Life.
LA FORÊT is a young collective of musicians and artists from Ayeko, Switzerland, represented by two night owls, Edmond & Jonathan. On the road as solo artists they met in 2010, found mutual connection with their interpretations and became dj & production partners.

Funk, Disco, Electro, Hip-Hop & House influenced one of them. The other half was more into deeper and hypnotic sounds.

The self-proclaimed brothers love to mix up different styles to make their sets intensive, diversified and unique. Almost poetic, comparable with an exciting story, while their musical production are always groovy and looking for the next mind level.

In 2013 they played with Locked Groove, Miss Kittin, Crackboy, Lissat & Voltax and Ian Pooley on the international scene. On the local scene they played with Lulúxpo, Nicolas Duvoisin, Central Rodeo, The Wild Panthers, David Armada, Laolu, Myah and many more…

So far in 2014 they played with Kolsch, DJ Tennis, Mathias Aguayo, Mimetic, in Electron Festival, In Afternatives, Montreux Jazz Lab & People In The City Festival.
La Forêt on Soundcloud: https://soundcloud.com/laforet-1
Deep House
The EDM Hour Set 2: Drum & Bass
 1. "Lost Orbit" feat. Diane Charlemagne, by S.P.Y. from
Back To Basics Chapter 2

on Hospital Records.
Moving to London from São Paulo eleven years ago, S.P.Y was quick to establish himself within the UK drum+bass scene. After six months of working with only basic equipment, S.P.Y's natural talent for production saw his first ever release signed to Metalheadz in 2005, with a release on Hospital's Medschool imprint soon following in 2006. S.P.Y began collaborating with artists such as Marcus Intalex, Total Science, Kasra and DJ Marky. In 2009 S.P.Y released his first solo EP on Marcus Intalex's label Soul:R and had releases on many other labels including Digital Soundboy and Innerground.

The following years were immensely successful for S.P.Y, with Friction including five S.P.Y tracks on his MoS compilation and Andy C featuring four tracks on 'Nightlife'. Proving his production quality and consistency in 2010 / 2011, S.P.Y delivered standout releases on Ram, Metalheadz, Critical, Shogun and Spearhead – Most notably the anthemic 'By Your Side'. S.P.Y also took on high-profile remixes for the likes of Deadmau5, Claude von Stroke, LTJ Bukem, Chase & Status, Delilah and Zinc ft. Miss Dynamite, with S.P.Y's own personal re-lick of Zero 7's 'In The Waiting Line' becoming a signature in his live sets.

Signing to Hospital in 2012, his debut LP, 'What The Future Holds' was released to critical acclaim. The LP not only received significant support from fellow artists and topped online sales charts, but was also awarded the coveted 'Best Album' at the annual 2012 Drum & Bass Arena awards. S.P.Y backed up this release with a relentless tour schedule of Australia, the United States, Canada, Russia, Asia, New Zealand and Europe.

S.P.Y's skills behind the decks rival his studio talents and he delights fans with an educated blend of old school classics and fresh new beats. Always one to stay true to his roots, S.P.Y has a unique ability to bring his trademark underground sound to a worldwide audience. Alternating between beautiful, orchestral, musical sets and dark, rolling mixes, S.P.Y captures the emotions of the crowd. Whether he is playing at a high-profile festival or an intimate club show, S.P.Y always delivers.

In 2013 S.P.Y was again busy touring the world, playing at major festivals such as Tomorrowland, Global Gathering and Electric Daisy Carnival. He delivered successful remixes of James Zabiela's 'Perseverance', Chris Malinchak's 'So Good To Me' and Five Knives's 'All Fall Down' on Red Bull Records. In addition to these achievements, S.P.Y was also selected to write, in collaboration with London Elektricity and Diane Charlemagne, the theme song for the 2014 Street Child World Cup. The track 'I Am Somebody' has helped to generate awareness and bring a new interest to Street Child World Cup, advocating for street children's rights worldwide.

Moving into 2014 and S.P.Y is taking us 'Back to Basics' with his second LP. Released in two parts over the coming months, 'Back to Basics' draws inspiration from the deeper, darker sounds of drum+bass, and features collaborations with Total Science, Rene La Vice, and vocalists Diane Charlemagne, Grimm and DRS MC.

If any D+B artist can truly claim to be the "producers producer" then Carlos S.P.Y surely has a good case. If the comments on this album by his luminaries are anything to go by: "One of my fave producers" says DJ Hype, "Carlos back to his filthy best!" say Total Science, "There's only one S.P.Y" says Doc Scott.

S.P.Y on Soundcloud: https://soundcloud.com/spydnb
Drum & Bass
2. "See Through" by Fierce & Zero T from
See Through / Gaslight

out on Quantize Recordings.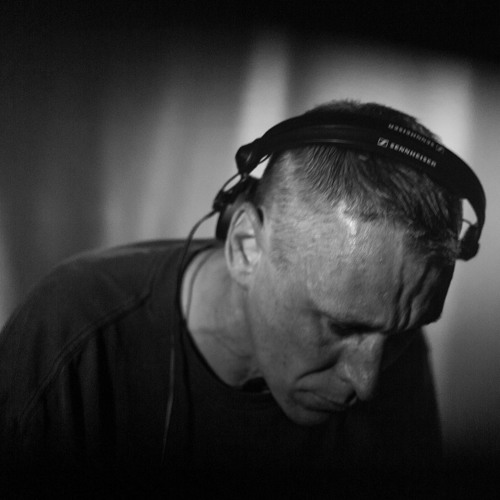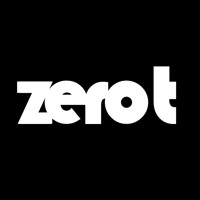 Fierce
With almost 20 years of experience as a DJ and producer, Fierce's impact on DnB has been undeniable, since the No-U Turn & Virus era of the mid-to-late 1990s, in genre defining collaborations with Ed Rush, Optical, Matrix & Nico including "Alien Girl" and "Locust".

Alongside further releases and remixes for Ram, Prototype, Exit & BC, he is also responsible for starting the now infamous Quarantine imprint, which played a pivotal role in the early-2000's sound. Whilst collaborating with the likes of Break, dBridge, Fresh & Optiv, the label has been a bastion of dark, quality drum & bass, releasing modern classics from Noisia, Cause4Concern & S.P.Y.

Fierce returns to re-launch Quarantine, committed to providing quality over quantity with a batch of new material (With Zero T) at the ready.
Fierce on Soundcloud: https://soundcloud.com/danny-fierce
Labels:
No U Turn, Prototype, Virus, Metro, 31 records, Dsci4, 1210, Moving Shadow, BC Recordings, Ram, DNAudio, Exit, C4C, Violence, Soul:R, Saigon, Renegade Hardware.
Aliases:
Fortran, Infinite, Research, Outfit, Drum Kru, Danny Fierce.
Drum & Bass
Zero T
After 14 years working with a huge spectrum of DnB greats, London based Irishman Cian McCann has long since established his place in the scene. From his early days in Dublin with the Bassbin label to working with the likes of Calibre,4 Hero, Klute, Alix Perez, Rockwell and Noisia, he has never stood still. 2008's Cheap Shots LP for Total Science's CIA Records was a high point, with lead track Walk Away bringing vocalist Steo to the worlds attention. Also a noted remixer, he has retouched artists as diverse as Dillinja, Slam, Rolo from Faithless, Sabre, Lemon D and Lenny Fontana. Zero T's discography shows the diversity that his DJ sets have always shown, ranging from full vocal smoothness to darker, more technical styles. You are as likely to find his music on labels like Subtitles and Shogun as on Soul:r or Signature. 2010 saw two milestones reached; the Launch of Footprints, Zero T's own label, and compiling and mixing FabricLive052 for the esteemed London venue. After a short period away from the scene, 2014 sees the return of Zero T as a producer and DJ. Watch out for his collaboration with long-time cohort Beta 2 coming on Metalheadz Platinum, multiple collaborations with Quarantine Records FIERCE and a 2nd solo LP on Dispatch all in 2015!!!
Zero T on Soundcloud: https://soundcloud.com/zerot
3. "3D Glasses" by Fred V & Grafix from
Unrecognisable

out on Hospital Records.
Fledgling stars Fred Vahrman and Josh Jackson a.k.a Fred V & Grafix signed to Hospital at the end of 2011 and have been making waves ever since. A pair of producers who have been working together for the past five years now and showing huge promise, the boys have already brought us such gems as "One Of These Days", "Just A Thought" and "Major Happy", as well as featuring on a number of Hospitality compilations. When they're not making uplifting liquid gems and charming D+B fans across the globe, the Devon duo are often found on BBC Radio 1Xtra or doing mini mixes for Annie Mac.

Recent recruits to the scene, Fred V & Grafix were initially into live music, with Fred's guitar talents still coming into good use in their recent contribution to the "Fifteen Years Of Hospital Records" album "Find My Way". The pair converted to D+B when they heard Pendulum's controversial and genre-changing album "Hold Your Colour" and High Contrast's sophomore "High Society". Influenced by an eclectic range of sounds outside of D+B, from electro/French house, ambient and hip hop, Fred V & Grafix cite artists such as Flying Lotus, Bonobo, Dilla and Jimi Hendrix as key inspirations, alongside fellow Hospital artists High Contrast and Logistics.

Having already released music on Allsorts and Talkin Beatz, and received Radio One support from Zane Lowe and Annie Mac, Fred V & Grafix made their Hospital debut on the "Fifteen Years Of Hospital Records" album with "Find My Way". As well as producers within their own right, Fred V & Grafix have also stunned us with their remixes of Emeli Sande – "Daddy", Skepta – "Hold On", Camo & Krooked – "All Fall Down" and not forgetting their amazing remix of Rudimental's chart-topping No. 1 hit "Feel The Love".

Most recently, the boys have been in the spotlight with the resounding success of their Sick Music 3 contribution "Major Happy" which has garnered high profile support from Annie Mac and more. With plenty of charisma, talent and the backing of many of the industry's key players, one thing's for sure – as we look ahead, the future is most definitely bright for Fred V & Grafix.
Fred V & Grafix on Soundcloud: https://soundcloud.com/fredvgrafix  Drum & Bass
4. "Right Back" feat. Sian Evans, by Dr. Meaker, out on Circus Media.
Share this episode!